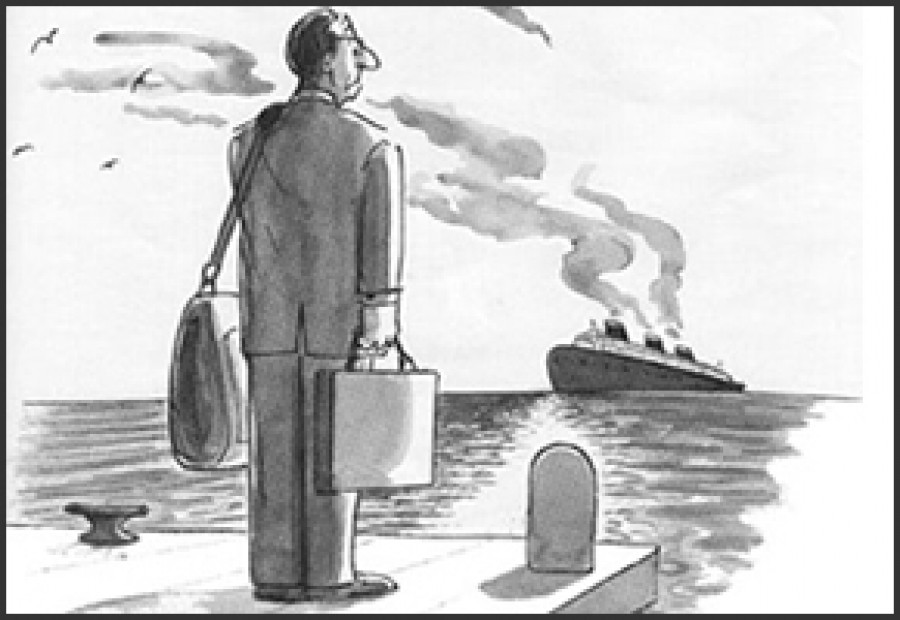 The idiom "Missed the Boat" probably originated in the early 1900's when soldiers were traveling to battle in large ships during World War 1. "Missing the Boat" meant that the soldier has missed his spot on the ship. Probably trying to get one last kiss from his girlfriend. These days "Missed the Boat" means you arrived at something too late or your lack of action has caused you to miss something important. It's like getting to the party just as the host kicks out the last guest.
Do you think you missed the Real Estate boom? By all accounts that ship is still at the dock and you can board at anytime. Most local economists expect to see our real estate values rise anywhere from 5 to 20% in 2022. Austin is poised to continue being a stand out in growth as companies and jobs flow into the area. There are still great opportunities out there for you to buy a property while interest rates are low and prices have lots of room for growth.
Ever heard of the term "Hedge on Inflation"? That is an investment that grows as prices rise. Real Estate is a hedge on inflation.
At 5% inflation the cash you are sitting on is losing value at 5% per year. The $20,000 you have in your emergency account has $19,000 of buying power at the end of the year. It's like throwing $2.75 out your car window everyday as you sit in traffic on 290.
Real Estate on the other hand tends to rise in value in periods of inflation. If you buy a $300,000 rental home and the value goes up by 5% next year you have made $15,000 on your investment. Imagine a 20% increase in values! You would make $60,000 on your investment and the tenant has paid your mortgage. That is a serious hedge.
Your first call, when considering an investment property, should be to a LOCAL mortgage lender. Find out how much money you need to have in the bank to qualify and what interest rates will be for the loan. A lender, you have a relationship with, is going to spend time with you explaining the programs and options that work best for you. An online lender is only going to show you the programs that benefit them (highest profit) the most.
Your second call should be to a local Real Estate agent that understands your situation, your goals and can guide you to a profitable purchase. It's not hard to buy something when you decide to do it. Make a goal, come up with a plan, and then make it happen. Your finances will improve the second you close on your first investment property.
Steve Mallett has been selling Real Estate in the Austin area since 2003. Call him for all of your Real Estate needs.