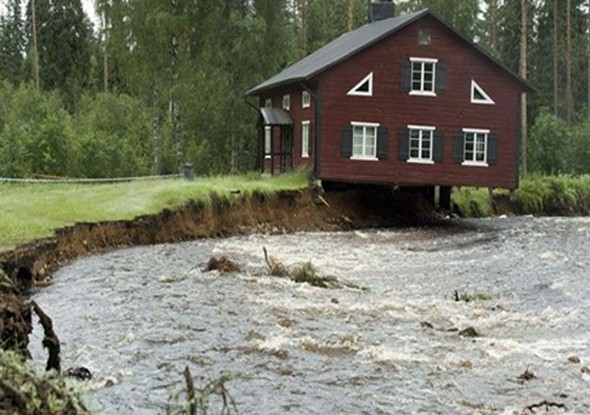 These days some buyers most uttered words are "That property isn't worth that much." Similar words are spoken when someone on a jetty sees a huge wave hurtling towards them and thinks "It won't make it this far up the rocks!" Almost everyone who was ever washed away had these last thoughts. We lie to ourselves for many reasons, but home buyers in the Austin market need daily reality checks.
What is the definition of worth or value in real estate? It's not some complicated equation like NASA trying to determine a trajectory to Mars. Market Value is determined when a willing buyer and seller agree to transact a sale at an agreed price. When there are so many buyers, and so few homes for sale, prices take off like a rocket.
In a Housing Shortage, demand for homes outpaces supply and prices skyrocket. We are not in a Bubble as many people like to think. We had a bubble in 2007 when the federal government pushed lenders to provide loans to people that were unable to pay them back. The bubble burst when homeowners decided they didn't want to keep paying for a house that was worth less than they owed on it. The result was thousands of foreclosed homes and house values falling faster than a drunk at Founders Day.
The Austin market is dominated by buyers leaving undesirable parts of the country bound for better times. They are drawn to states less controlled by government where people can have a reasonable expectation of unfettered success. Texas is that state and residents of the other 49 states know it.
Long time residents think they have a feel for home values. They are often shocked when they see home prices rising faster than gas prices. The same thing doesn't happen to people fleeing areas where values have peaked. Someone moving here from San Fransisco will see a house for $2,000,000 and think it's very affordable. A long time local Austinite might lie to themselves and think "That property isn't worth that much."
The Californian will more than likely act quickly to make an over list price offer to snap up the property. The local will sit on the sidelines lying to themselves that prices will eventually plummet and then they can buy. If the market continues to rise as it has, prices will go up another 25-50% before they come down. Don't sit on the sidelines. You will miss out on the biggest real estate boom in history.
Steve Mallett is the Host of the Mallett and Michelle on Dripping Springs Podcast and the owner of the Mallett Integrity Team Real Estate company. He's been an award winning Broker since 2004. Call him anytime at 512-829-2062 for great real estate advice and counsel.